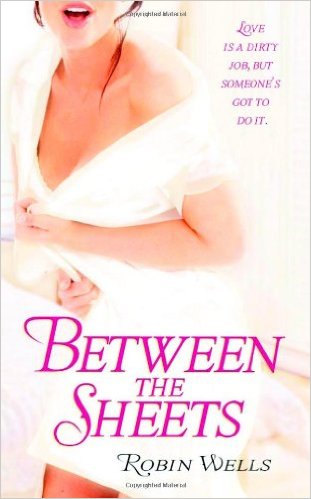 Dirty laundry can really put your life through the wringer.
The Most Notorious Woman in America
There are probably worse things than having the entire country think that you're the girl whose services gave the president-elect a fatal heart attack in the sack, but at the moment, Emma Jamison cant think of any. A terrible mistake has made her the face of a national scandal, leaving her with no choice but to retreat to the small town where her grandmother lives to get a fresh start.
The Straight-Arrow D.A.
Max Duval is up for election in Chartreuse, Louisiana, and he can't afford a scandal. But Emma, with her disarming smile and razor wit, is impossible to ignore—especially since his grandfather and her grandmother are starting a romantic romp of their own, and a Geraldo-wannabe is chronicling everyone's every move for the tabloids. Is Emma really as innocent as she claims? Can Max follow his heart and still win the election? Sometimes the only way to sort out the dirty laundry is to dive in.
"I'm beginning to think I made a huge mistake. It's impossible to get to know anyone when no one wants to know me."
I want to know you. Max was suddenly aware that her breast was pressed against his side. He breathed in the scent of her hair, and something about the combination of coconut shampoo, perfume and warm skin set his body on fire.
Emma's eyes glittered in the lamplight as she turned toward him. "Thanks for letting me cry on your shoulder." She stood on tiptoe and leaned toward him. She was going to kiss his cheek. Without pausing to think, he turned his face and caught her full on the mouth.
Her lips softened, then opened, then moved under his. She was kissing him back. Desire, hot and dark, kicked him in the gut. He deepened the kiss, losing himself in it, in her. She moved against him, her mouth wet and responsive. She stepped back, drawing her purse in front of her. Her pupils were huge, her breathing fast.
"Look—this is a bad idea," she murmured. "This is the last thing I need right now. And you have an election…. I've—I've got to go." She opened the door of her Honda and climbed inside.
This time Max didn't stop her. Because, damn it, the person he should have stopped was himself.