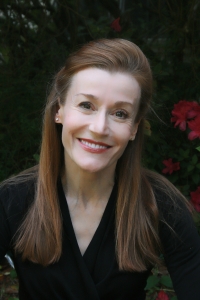 When Robin Wells sold her first romance novel in 1995, her family celebrated at a Chinese restaurant. Robin's fortune cookie read, "Romance moves you in a new direction."
And it certainly has! Robin has since written seventeen critically acclaimed novels that have been translated into nineteen languages. Her books have won RWA's Golden Heart Award, two National Readers' Choice Awards, the Award of Excellence, the Golden Quill, and the Holt Medallion.
Robin was born in Waco, Texas and holds a B.A. in liberal arts from the University of Oklahoma. Before becoming a full-time writer, Robin worked as an advertising and public relations executive for a major hotel chain.
Robin, her two daughters and her husband lived just outside New Orleans for many years, and recently moved to Houston, Texas.